10.05.2017
Open end
Application Phase
Selection phase
Funding phase
Today
Digital Water Economy - Water 4.0
Alongside globalization and climate change, digitization is one of the major megatrends of the present day that is changing the lives of all people. Digitization also offers promising opportunities for more resource and energy efficient water management. Intelligent and networked systems can make an important contribution to making better use of valuable resources, avoiding unnecessary water losses and reducing energy consumption.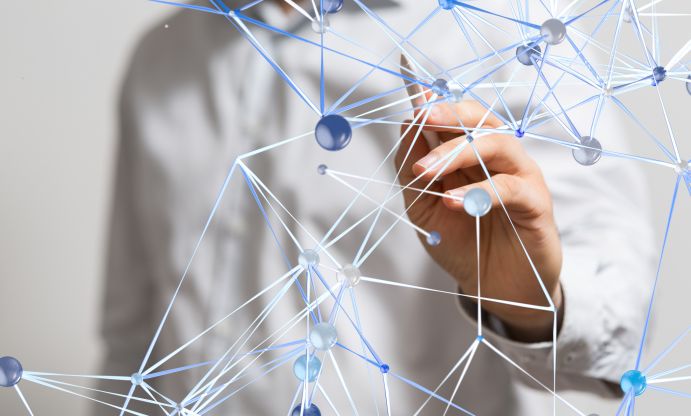 Increasingly, in the course of digitization and automation, procedures, tools and means will also be available in water management, heralding a new era. The increased integration of IT, sensor technology and model applications will create opportunities to better understand water management systems in their complexity and networking and to map them in production, early warning and decision-making processes. Nevertheless, the potentials offered by digitization are still not fully exploited in water management.
Against this background, the Federal Ministry of Education and Research (BMBF) launched three joint research projects on digitization in the water industry in November 2018. The three projects are part of the BMBF funding measure "Digital Water Management - Water 4.0". It is part of the overarching BMBF initiative "Industry 4.0 - Collaborations in dynamic value-added networks - InKoWe" within the framework program "Research for Sustainable Development (FONA3)".
In the joint research projects, digital solutions for water supply and wastewater disposal are developed and tested. Potential for practical application is offered, for example, by intelligent sensors that monitor the condition in rainwater and wastewater sewers and enable optimized operation. The intelligent networking of production processes with wastewater treatment should help to improve processes in industrial water management. Digitalized platforms that combine geoinformation, simulation and data analysis tools enables water suppliers to operate and maintain their drinking water networks more systematically.
By funding Water 4.0 projects for digitization in the water industry, the BMBF is making an important contribution to increasing efficiency and improving safety in both water and wastewater treatment. For example, intelligent data acquisition and evaluation makes it possible to maintain water supply and sewer networks with foresight and to control processes optimally, which results in fewer failures and lower costs. Project funding is intended to further expand the leading role of German suppliers in the internationally growing green-tech market, secure export opportunities and contribute to the conservation of natural resources worldwide.
Last updated on