04.03.2015
31.05.2019
Application Phase
Selection phase
Funding phase
Urban climate under change [UC]²
Urban areas are highly sensitive to changes in climate such as extended periods of heat, heavy storms or floods. The consequence: Cities must already prepare for climate change. At the same time, cities are a special place for conflicting goals, for example between the increasing pressure of settlement on the one hand and the necessary adjustments to the consequences of climate change on the other.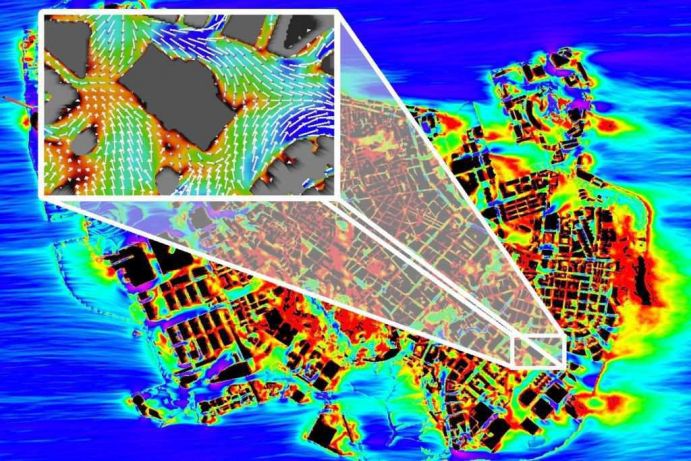 The basis for the necessary planning decisions in cities are powerful urban climate models. So far, however, such models which are able to make well-defined statements on climate change and urban climatological relationships are missing.
Within the framework of the Urban Climate Under Change [UC]² funding measure, a new, innovative urban climate model is being developed. This will be able to simulate atmospheric processes with a building-resolving resolution. It will allow interdisciplinary assessments to be carried out, as well as measures to improve the urban climate and air pollution control.
"Urban Climate under Change" thus meets the challenge of providing large cities and city regions with scientifically sound, practicable instruments for dealing with the problems associated with present and future climatic conditions and air pollution. The funding measure started on 1 June 2016 for a duration of three years. The work is organized in three modules that focus on model development, evaluation, and user-friendliness. Within the three modules, four joint projects (MOSAIK, 3DO, KliMoPrax and UseUClim) work together with a total of 30 subprojects. Several large measurement campaigns were conducted in 2017/2018. A first prototype (beta version) of the new urban climate model was published in December 2017.
On behalf of the BMBF (Unit 724), the Environment and Sustainability department of the DLR Project Management Agency supervises the funding measure Urban Climate under Change technically and administratively.
Research projects
123
News about the measure
Last updated on