Germany Takes Responsibility for Arctic Research
At a recent meeting in Washington representatives from the research ministries of 22 countries agreed to enhance cooperation on Arctic research. At the meeting, Germany was selected to take over the management of two international projects for long-term data collection and improved data exchange, both of which are essential elements for agreed enhanced cooperation.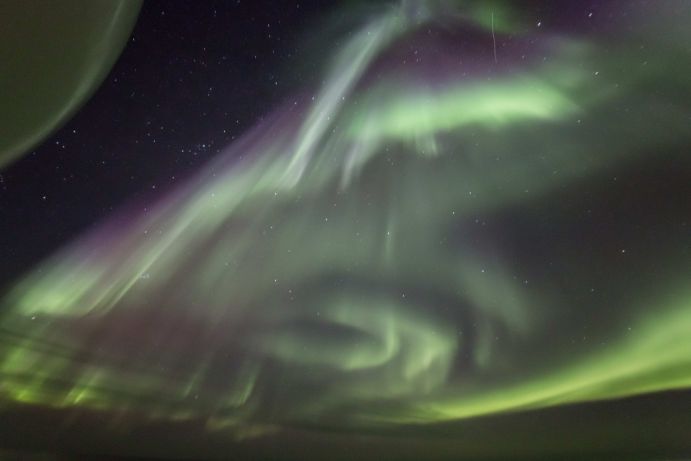 "The Arctic is undergoing a severe ecological change which will have far-reaching social and economic consequences," said Germany's Secretary of State for the Federal Ministry of Education and Research (BMBF) Georg Schütte. "We have to close gaps in the data and allow free access to all scientific data in order to have better basis for decisions to protect the Arctic."
For many areas of the Arctic there currently exists little or no information which has spurred the idea to make what data exists publicly available. This would will allow scientists to make progress and develop new strategies in order to deal with the environmental and social changes that result from conditions in the Arctic.
It was also announced the Germany would take over the management of the "Year of Polar Prediction", a project that currently involves 12 nations. With this project, the data base developed on the basis of intensive two-years of measurements over the entire polar region will be substantially improved.
Germany will also manage the MOSAIC project which will continuously monitor, collect and merge data from various monitoring stations in, above and below the ice sheet for a period of one year. The German research vessel 'Polarstern' will play a central role: in autumn 2019 the ship will be frozen into the Arctic ice and then for a period of one year it will drift with the sea ice.
Both the MOSAIC project and the "Year of Polar Prediction" project will be the responsibility of the Alfred Wegener Institute, Helmholtz Centre for Polar and Marine Research.
As part of its presidency of the Arctic Council, the US has for the first time convened a summit of Ministers of Science. In addition to representatives of the eight states that join the Arctic (Canada, Denmark, Finland, Iceland, Norway, Russia, Sweden and the United States) 14 additional countries were invited which are particularly engaged in Arctic research (France, Germany, Poland, Spain, Netherlands, UK, Italy, China, India, Japan, South Korea, Singapore, New Zealand, and Switzerland).
Germany plays an important role among this group due to its high degree of scientific expertise in the field, including questions from the development of the ice cover in the Arctic to rises in sea levels, and has funded strategic research infrastructure in the Arctic.