01.07.2008
18.01.2013
Application Phase
Selection phase
Funding phase
Innovation Alliance "Organic Photovoltaics"
Through the Innovation Alliance "Organic Photovoltaics" (OPV) the BMBF intends to accelerate the maturation process of OPV technologies with a combination of basic research, application-oriented material research and development and process developments of specific components.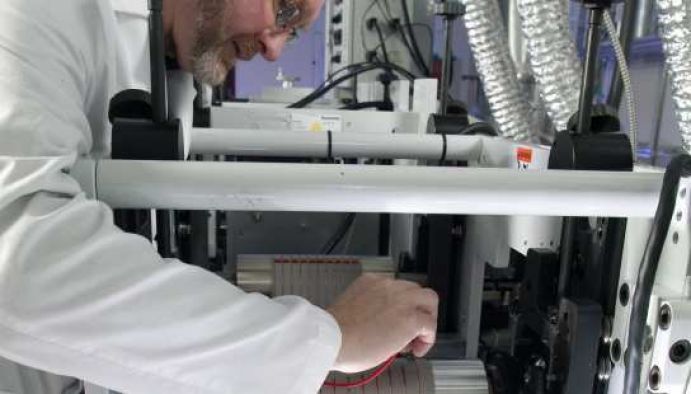 With this funding measure, the federal Ministry of Education and Research (BMBF) aims to achieve a bridging of the gap between science and industry in the emerging feeld of organic photovoltaics by supporting joint R&D activities.
As part of the High-Tech Strategy of the federal government, this funding measure complements the OLED initiative launched in 2006, and fundamentally contributes to energy research and climate protection. Application-oriented research of pre-competitive areas, which are characterized by a high scientific and technical risk, as well as basic research with long-term prospects for application are eligible to apply for funding. The following areas are addressed:
Application-driven research of OPV,
Fundamental research of long-term prospects for application
The funding is aimed at collaborative projects between companies and universities or non-profit non-university research institutions. The involvement of small and medium enterprises is encouraged and will be considered during project appraisal. The framework of the European Commission gives a special bonus arrangement for small and medium enterprises, which may lead to a higher rate of funding. Other commercial companies are also encouraged to apply for funding.
Last updated on