01.09.2017
31.12.2022
Application Phase
Selection phase
Funding phase
Franco-German Fellowship Programme on Climate, Energy and Earth System Research under the French Initiative "Make our Planet great again"
The Paris Agreement on Climate Change poses unique challenges for science as the Parties recognized ''the need for an effective and progressive response to the urgent threat of climate change on the basis of the best available scientific knowledge''.
Germany and France are jointly supporting the implementation of the Paris Agreement. Both countries are leading the way with their coordinated fellowship programme to promote research in the areas of climate, energy and the Earth system. Under the French initiative "Make our planet great again", Germany and France are inviting researchers from all over the world to cooperate with German and French partners in advancing research in the following fields of sustainability science: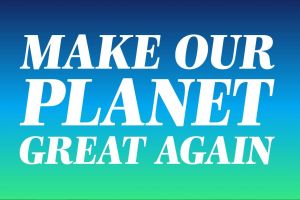 1. Research on climate change: e.g. monitoring, modelling, mitigation and social consequences
2. Science for the energy transition: e.g. innovative concepts and technologies for a sustainable large-scale supply of renewable energy connecting different sectors and industries, in particular energy storage and distribution; energy efficiency; systemic approach of research for the energy transition including economic, ecological, and social challenges, the supply of raw materials, and prospective scenario development and analysis.
3. Research to understand the Earth system: e.g. observation of the Earth system and attribution of environmental and climate changes, including anthropogenic changes to understand processes, interaction scales, risks and thresholds.
The programme also aims to network researchers. Germany and France will organize joint networking activities for the laureates in order to encourage networking between the laureates and with other international researchers in their discipline.
For further information and the online application form click here.
For more information about the French programme part see www.makeourplanetgreatagain.fr.
Last updated on